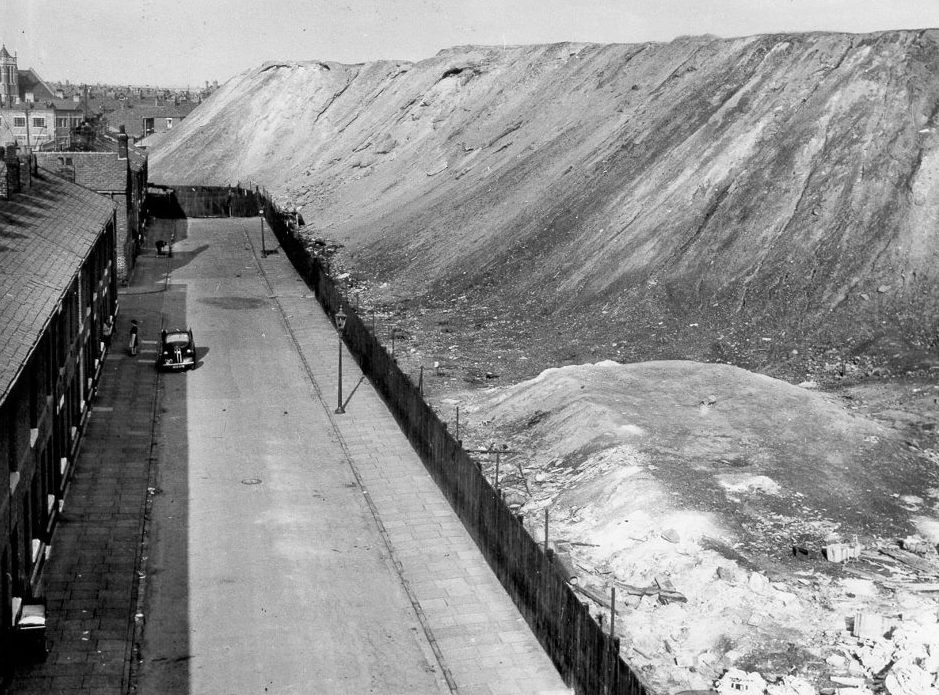 Esther Street Widnes
The Taylor family home was at number 9 Esther Street Widnes. The street faced on to a tip for waste from the nearby chemical plant. Despite the fence the tip was a favourite playground with the local children. They used to slide down the slopes on their behinds.
The Taylors
Annie, husband Walter Taylor and their first four children lived at 9 Esther Street (above) in Widnes in 1911. Esther Street was in the West Bank area, close to the River Mersey. It no longer exists. Other family addresses were 47 Moor Lane (gone) and 6 Bradshaw Street (still standing).
After the birth of fifth child Dorothy in 1911 and the death of Walter, Annie moved with the five children back to the village of Farnworth, living in a small cottage at 11 Farnworth Street next to the Sailmakers Warehouse. This was where Annie's mother Mary Ellen once worked. Later they moved to a new council house at 27 Gloucester Road in Farnworth. Nan lived there with unmarried children Ike and Nellie until her death in 1969.
William (Bill) Taylor
Eldest son Bill married May Pennington and they had one child, daughter Evelyn, born 1932. Bill and May lived at William Street in Widnes and later in Warrington Road. Bill worked as a clerk in the office at chemical company ICI Pilkington Sullivans.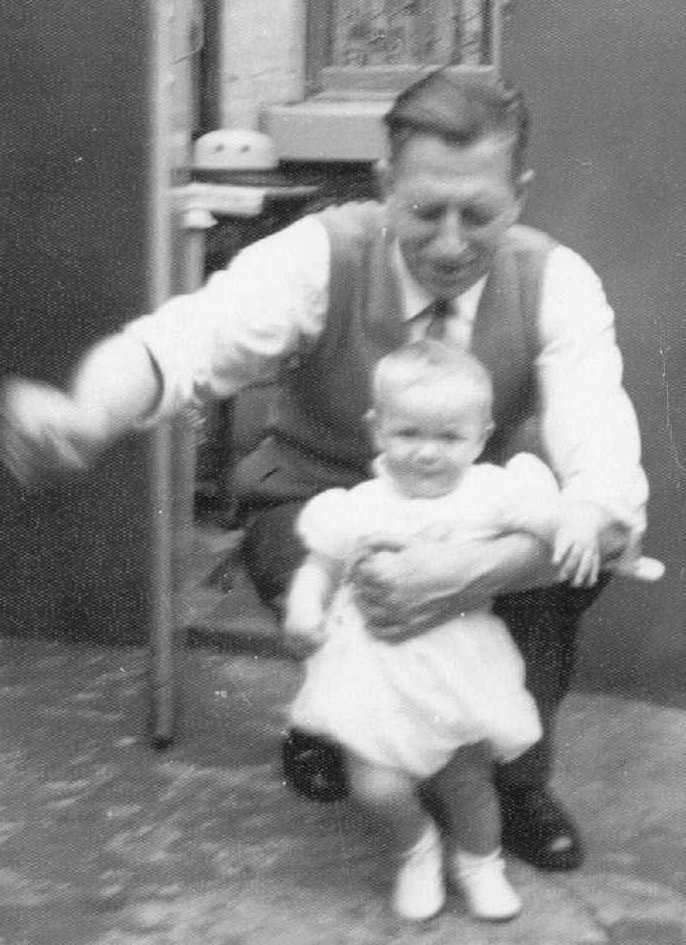 Bill was a keen cricketer and played in the same works team as my father Harold Gandy. (ICI Pilks Rec).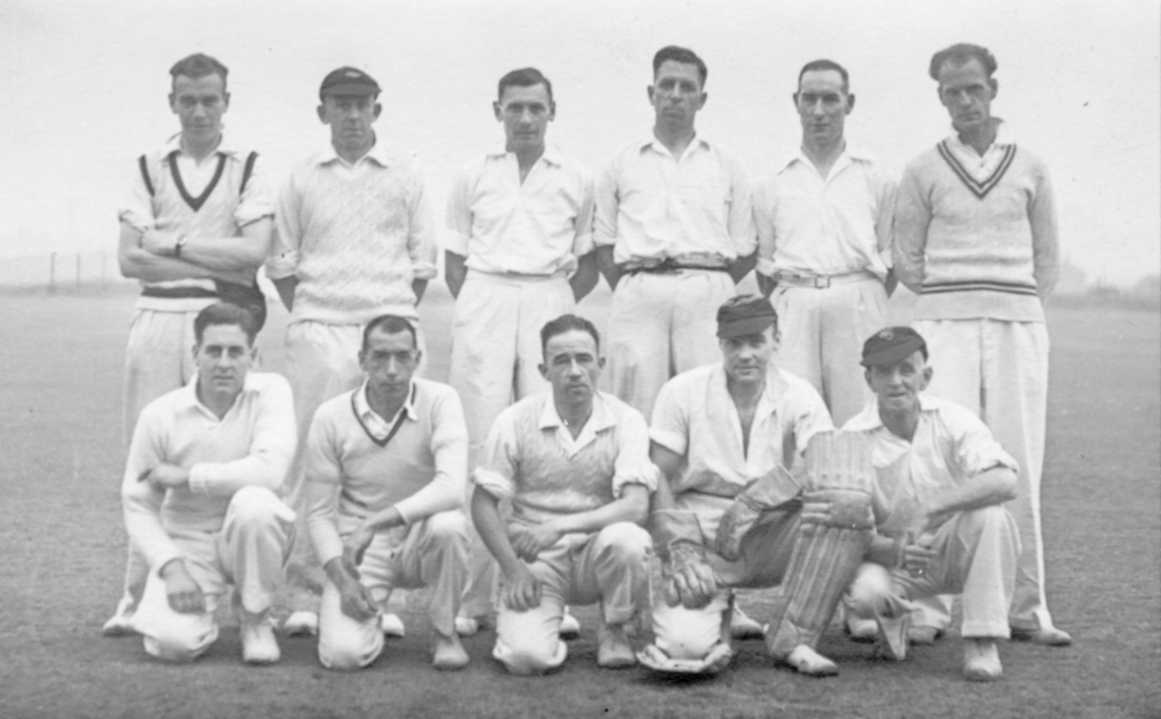 Bill Taylor back row, third from right. Harold Gandy front row, second from left.
Bill died in year 2000, 95 years old. Wife May died two years earlier, 90 years old.
Isaac (Ike) Taylor
Second son Ike did not marry and lived with mother Nan and older sister Nellie in Gloucester Road, Farnworth. Ike served in the British Army in India between approx. 1936 and 1946/7 in the Royal Army Pay Corps attached to the Kings Shropshire Light Infantry Regiment.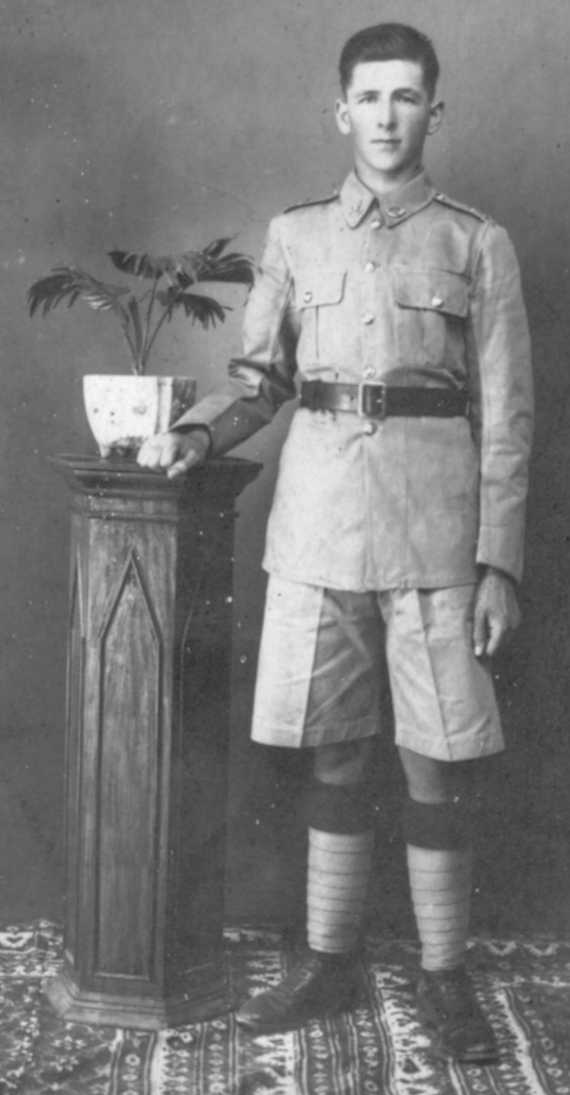 Ike used to tell us children stories about the tribesmen who crept up at night to steal the soldiers' weapons. So they chained the rifles to their bodies so that they could get some sleep. Ike didn't think the British Army would even manage to defeat the tribesmen of the Khyber Pass.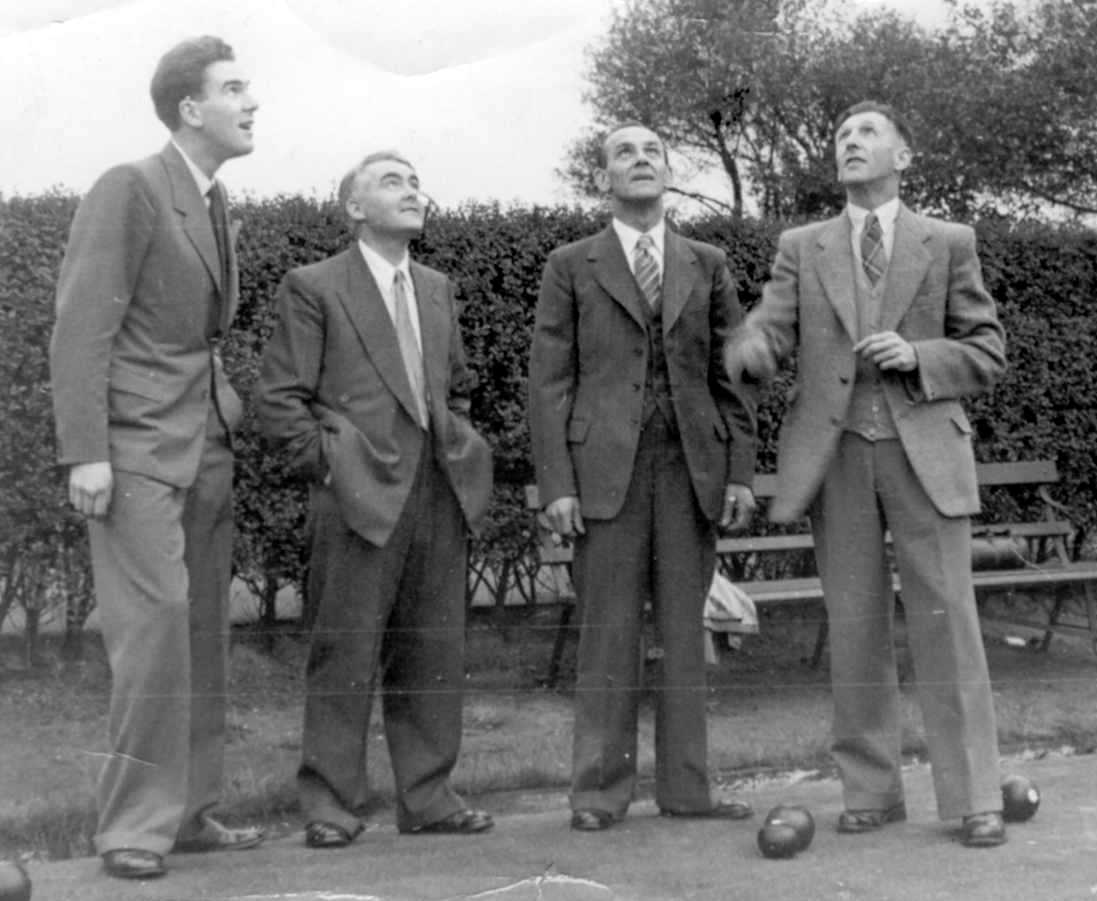 Ike was a keen sportsman – mainly bowls in Victoria Park Widnes and horseracing at Haydock Park. He also worked in the offices at chemical company ICI with older brother Bill. Ike died in 1961.
The Taylor Girls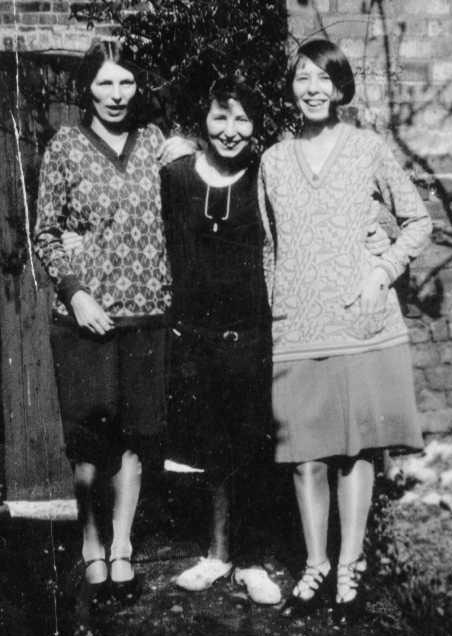 Minnie (born 1909), Helen (born 1903) and Dorothy (born 1911). Note their 1930's style outfits
Helen (Nellie) Taylor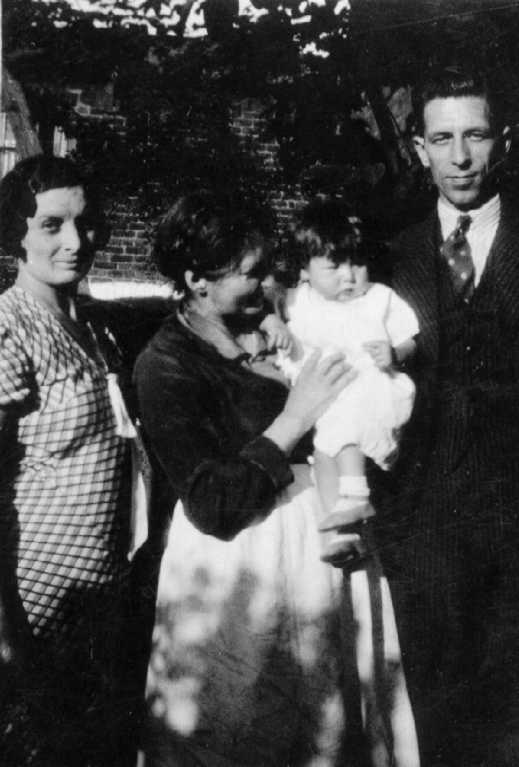 Helen Taylor (always called Nellie or Aunt Nellie) never married.  Nellie worked at the Everite Asbestos Factory in Derby Road, Farnworth and was a keen follower of the Widnes rugby league team. lived with Nan and Ike and died a year after her mother in 1968, age 65, at 27 Gloucester Road, Farnworth.
Minnie Taylor
Minnie Taylor trained as a state registered nurse at Whitson Hospital, and married Harold Gandy in 1936. They lived in Derby Road, Farnworth.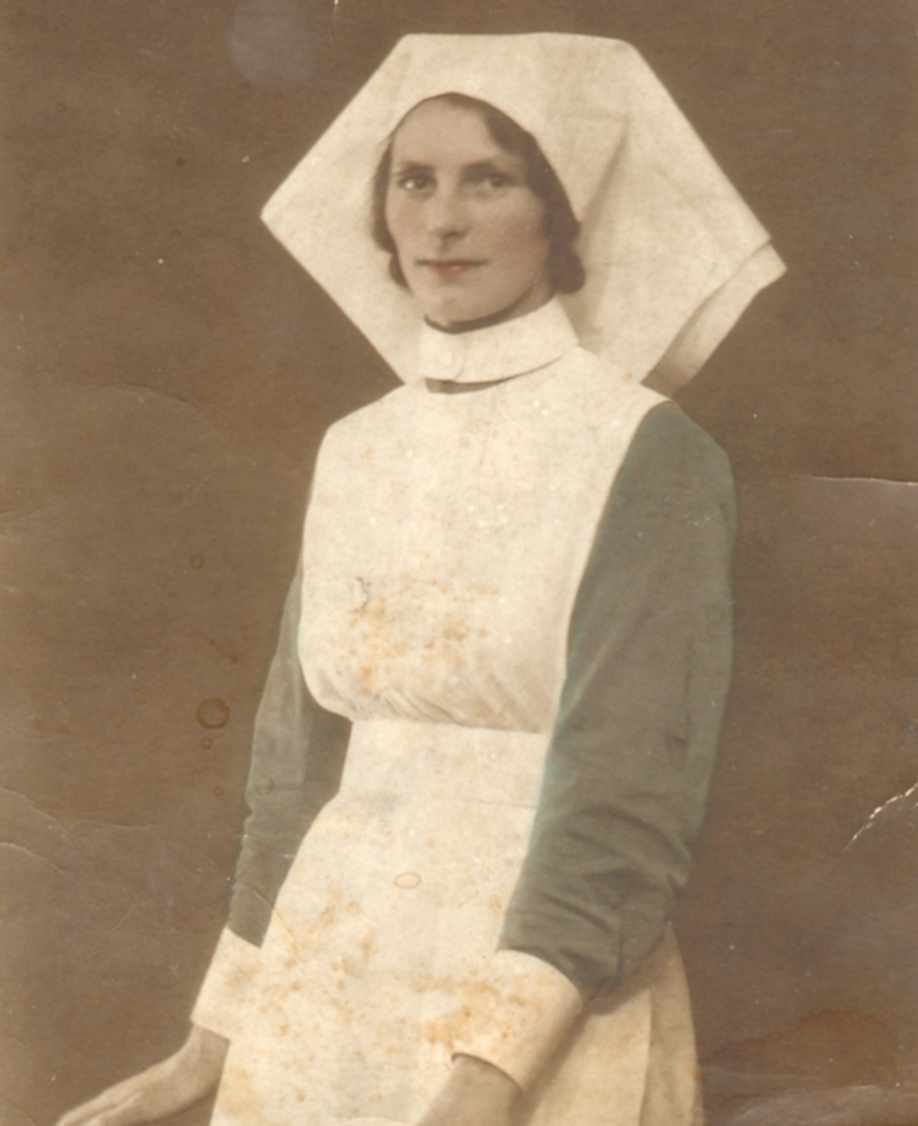 During the war Minnie worked at Rainhill War Hospital looking after injured soldiers and POWs. Son Eric arrived in 1945, after the war. Minnie and husband Harold, who lived most of their married life in Derby Road in the centre of Farnworth, died within weeks of each other in 1989, both 80 years old.
Dorothy Taylor
Dorothy Taylor (our Doll) married Francis Hayes in 1937.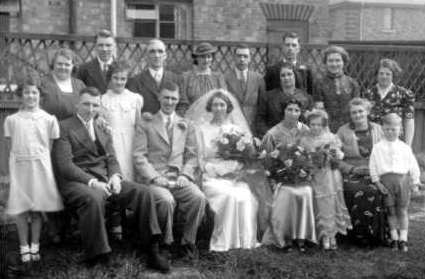 Behind Francis his father Harry Hayes. On father Harry's right is Francis' brother Harry and in front of him brother Les. Behind Dorothy we can see her sister Minnie with husband Harold Gandy. To the right brother Bill behind his wife May Taylor. Far right seated is mother Annie Abbott Taylor. Bridesmaids to the right of bride Dorothy were sister Nellie Taylor and niece Evelyn Taylor.
Dorothy and Francis had three sons: Leslie born in 1939, Frank in 1944 and Roger in 1949. She worked at the Griffin Public House in the village and the local dry cleaners. She lived at 22 Farnworth Street, opposite the early family home at number 11. Dorothy died in 1992, 81 years old.