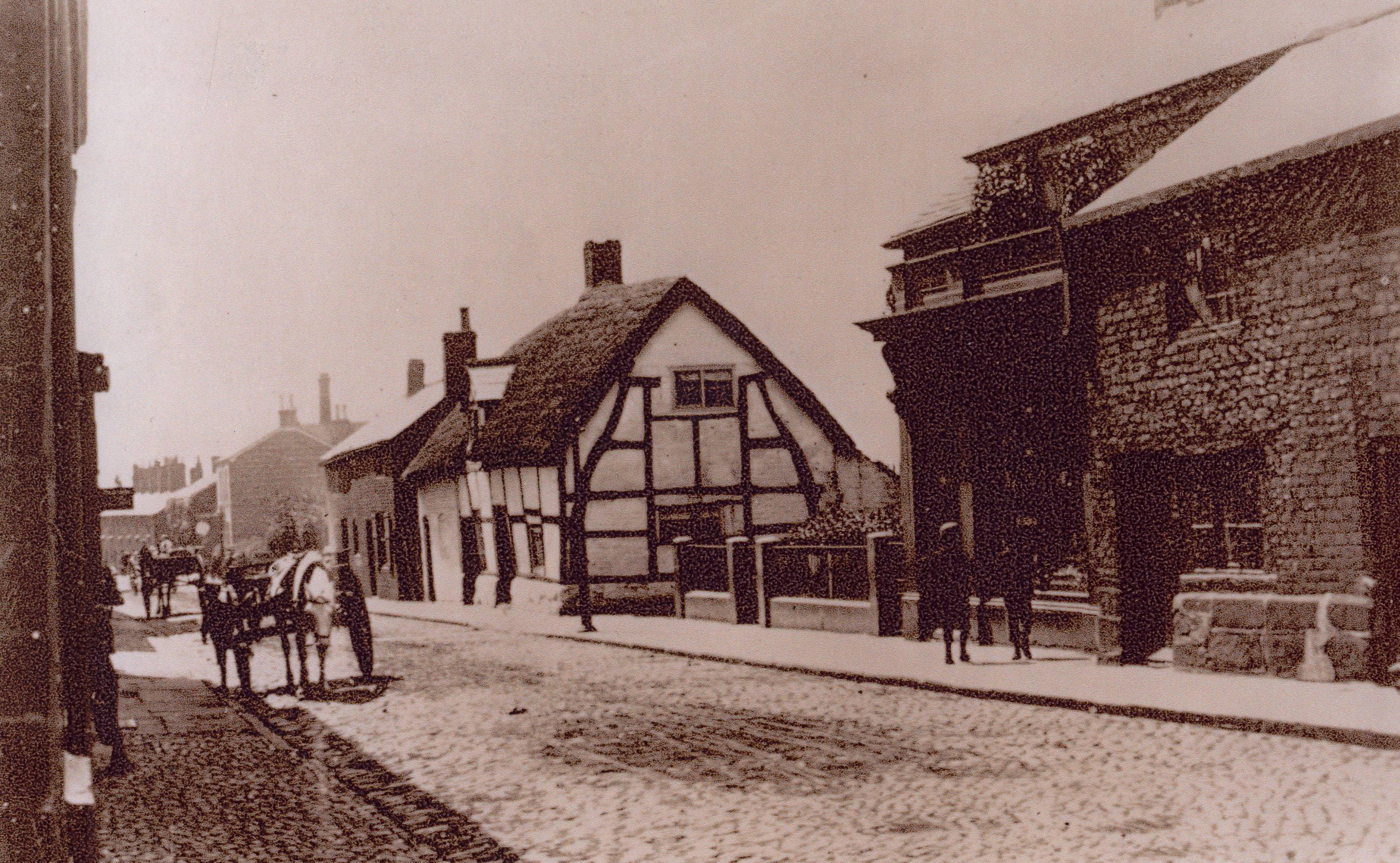 Early Years in Farnworth 1858 –  1880's
1858 Birth and Baptism
Great grandmother Mary Ellen Abbott was born in September 1858 to watchmaker John and Martha Abbott in the village of Farnworth. She was baptised on the 28th November 1858 at St Wilfrid's Church, Farnworth. The baptism was conducted by Richard Macnamarra, Curate. Mary Ellen was the sixth of eight children, of whom six survived to adulthood – son Henry and five daughters: Margaret, Sarah, Mary Ellen, Martha and Isabella. Her earliest ancestors know to us are Nathan Abbott born in 1679 and his wife Alice Lowe, born in 1683, married in 1699. Mary Ellen is the seventh generation in our Abbott tree, which in all covers twelve generations to date.
1861 Census
Mary Ellen age two years lived with parents John (33 yrs) and Martha (34), sisters Margaret (13), Sarah (9) and Martha (3 mths) and brother Henry (7) in High Street, Farnworth. John Abbott worked as a watchmaker – polisher. On the birth certificate for Mary Ellen the profession of father John was given as Watchmaker (journeyman), while on Henry's birth certificate it just says Watchmaker.
Census 1871
John Abbott watchmaker age 43, wife Martha age 44 lived at 33 Scotch Row*, Farnworth, with children Henry age 17, Mary Ellen age 12, Martha age 10 and Isabella age four yrs, all born in Widnes.
* Scotch Row was part of Church Street – see 1881 census.
1881 Census
In 1881 Mary Ellen age 22 was recorded as unmarried and working as a canvas weaver, presumably for one of the sail-makers in the village. She lived with her parents, father John age 52 yrs and mother Martha age 53 at 33 Church Street, Farnworth. John was still occupied as a watchmaker. The household also comprised sisters Martha age 20 yrs, a canvas weaver, and Isabella age 14 yrs, scholar.
Here we also find John and Martha's granddaughter Annie, two years old, and grandson James just 8 months old. Annie and James were the children of Mary Ellen, born out of wedlock, father(s) unknown.
This is the last record of Mary Ellen in Farnworth, with the exception of her burial in Farnworth Churchyard in 1932. Children Annie and James retained the name Abbott, together with Uncle Henry Abbott. Grandmother Annie Abbott later married and became Annie Taylor.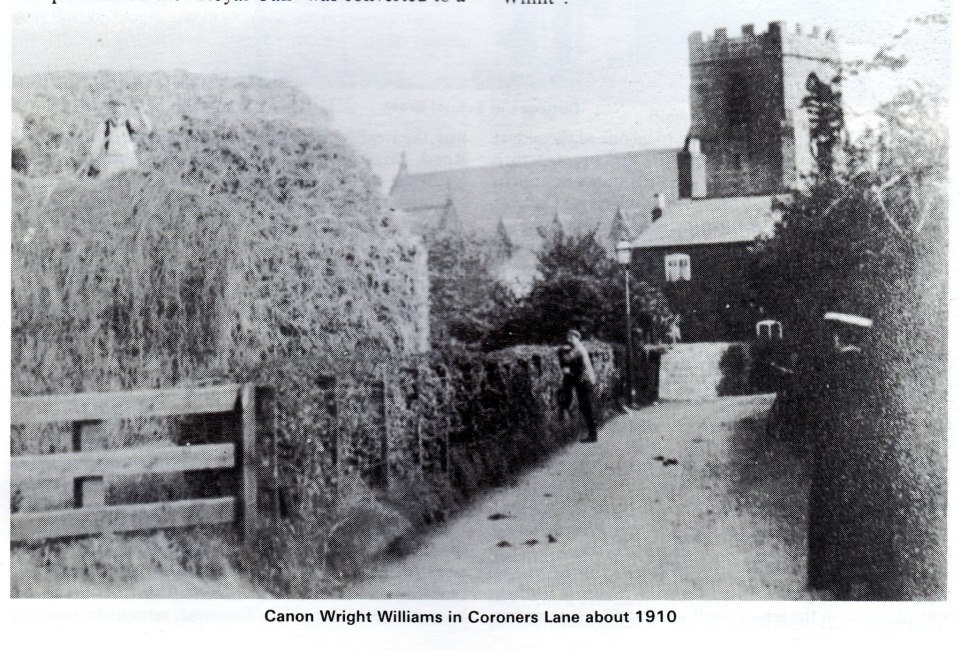 As far as is known, no photographs of Mary Ellen survive from her years in Farnworth, or even from Newcastle. The photographs which have come to light are from her later life in Chadderton, Oldham.
 Read more about Annie Abbott here