Family Life 1908-1912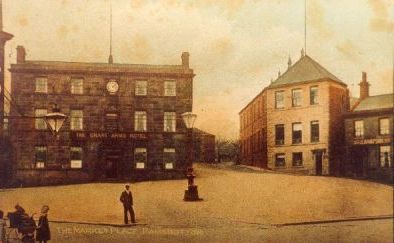 In 1911 widow Mary Ellen Henderson age 53 yrs was head of the household. The family was living at 16 Ramsbottom Lane, Ramsbotten near Bury, Lancashire and her occupation was given as "assisting in the house" (1911 census). Four of the six children she had with Bentley Henderson were still living with her in 1911:
Dorothy age 19, born Newcastle, occupation ring spinner cotton (place of birth given as Widnes in 1901 census)
Louisa, age 17, born Farnworth, Widnes, occupation ring spinner cotton
Ellis (Elias) age 12, born Newcastle, at school
Ida age 8, born Newcastle, at school.
Eldest daughter Hannah age 21 (born Newcastle) and daughter Margaret (Maggie, born Farnworth) age 15 were not living with Mary Ellen and the family. They were boarding with James & Ada Walkden at 27 Butterworth Street, Chadderton. Hannah's occupation was "cotton yarn winder", Maggie's "ring frame tenter".
"Ramsbottom is a small town founded in the Georgian era from scattered farmsteads and the hamlet of Nuttall.The fast flowing river Irwell, which bisects the town, ushered in the Industrial Revolution when hand-loom weaving gave way to the many mills along it's banks; making wool, cotton, paper and metal goods which took advantage of the clean and plentiful water. Today the town has many fine examples of Georgian and Victorian architecture from these periods, together with a steam railway complete with old-fashioned level crossing."
The Ramsbottom Heritage Society has an excellent web site with more information about the town and an extensive collection of photographs. John Leyland of the society has generously provided the photographs below.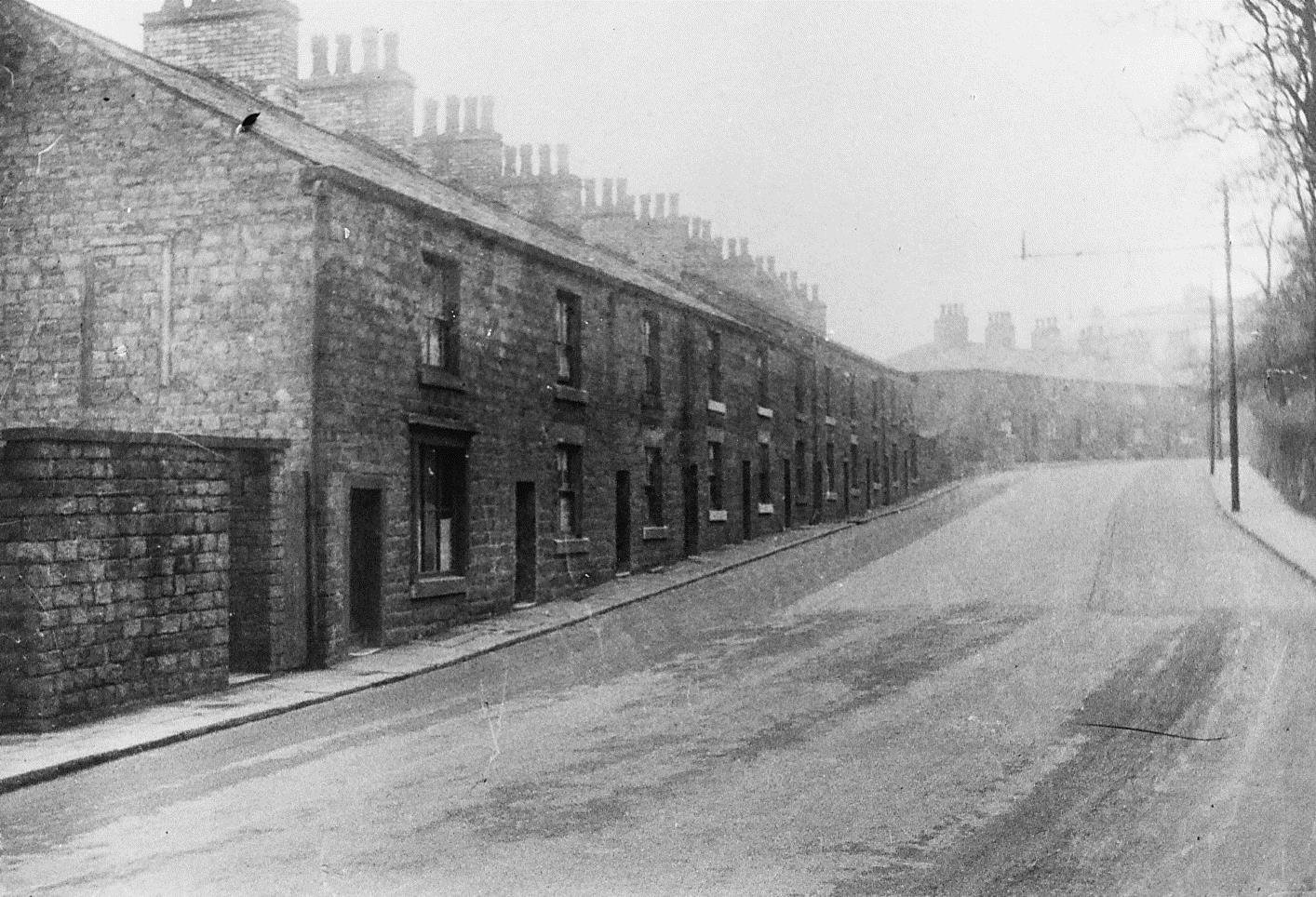 An early terrace, "Irish Row", on Rambottom Lane in the mid-1930s. This stretch of road was built in the late 1790s as a short cut from Market Place to Stubbins Lane. This terrace was constructed to house workers at Ramsbottom Mill, established by the Ashton Brothers of Middleton in 1802.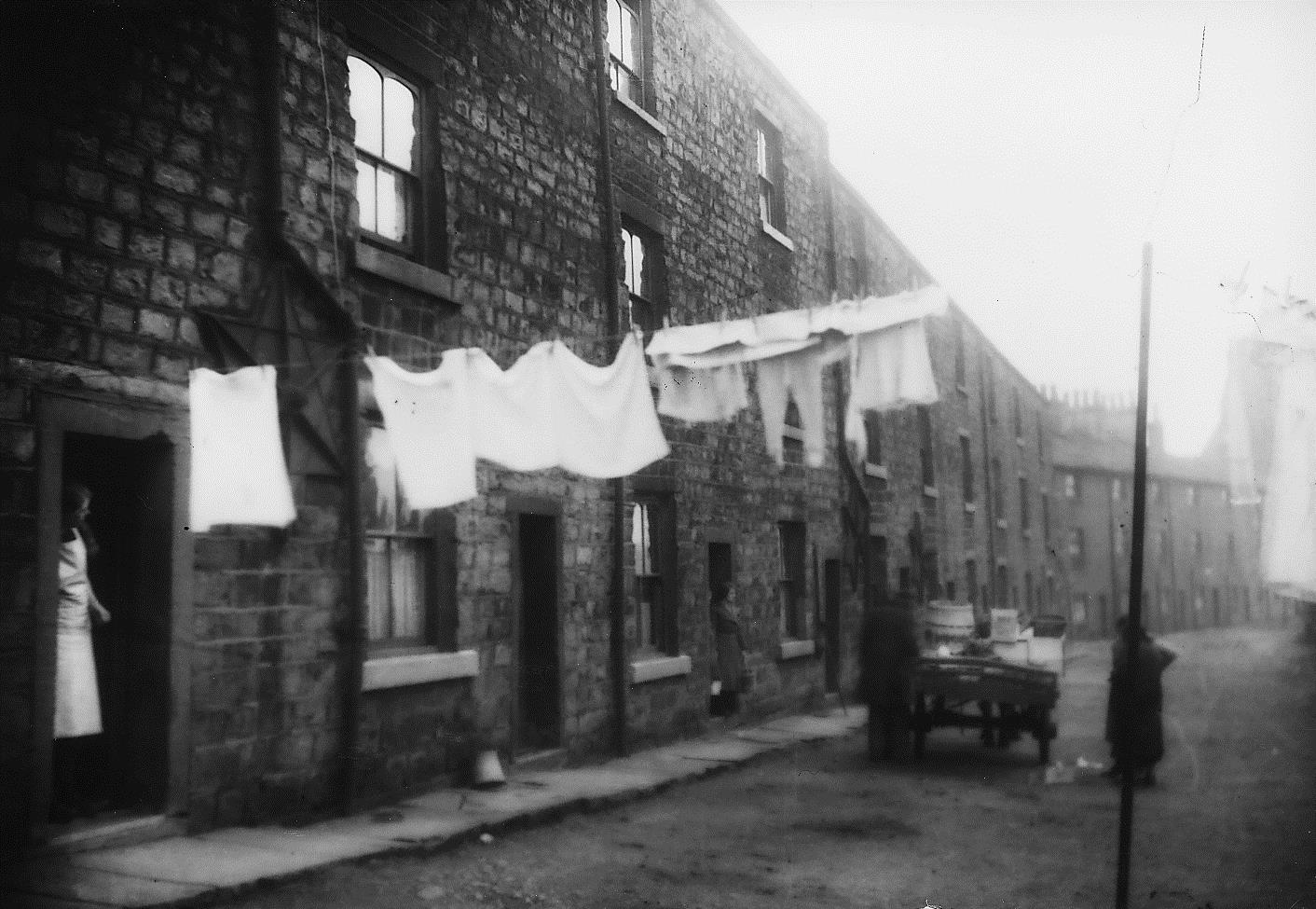 The rear of the New Jerusalem Church is visible at the extreme right of this 1920 view north along Back Ramsbottom Lane. In the foreground is "Irish Row" above, 24 back to back houses sandwiched between Ramsbottom Lane and Back Ramsbottom Lane. Nine houses on this unsettled dirt track had just two cesspools and a privy midden between them, up to seventy yards distant.
Ramsbottom Lane today
Mary Ellen Henderson and family lived at 16 Ramsbottom Lane between 1909 and 1912 after their years in Newcastle. Number 16 is the stone cottage with the brown door, bottom right.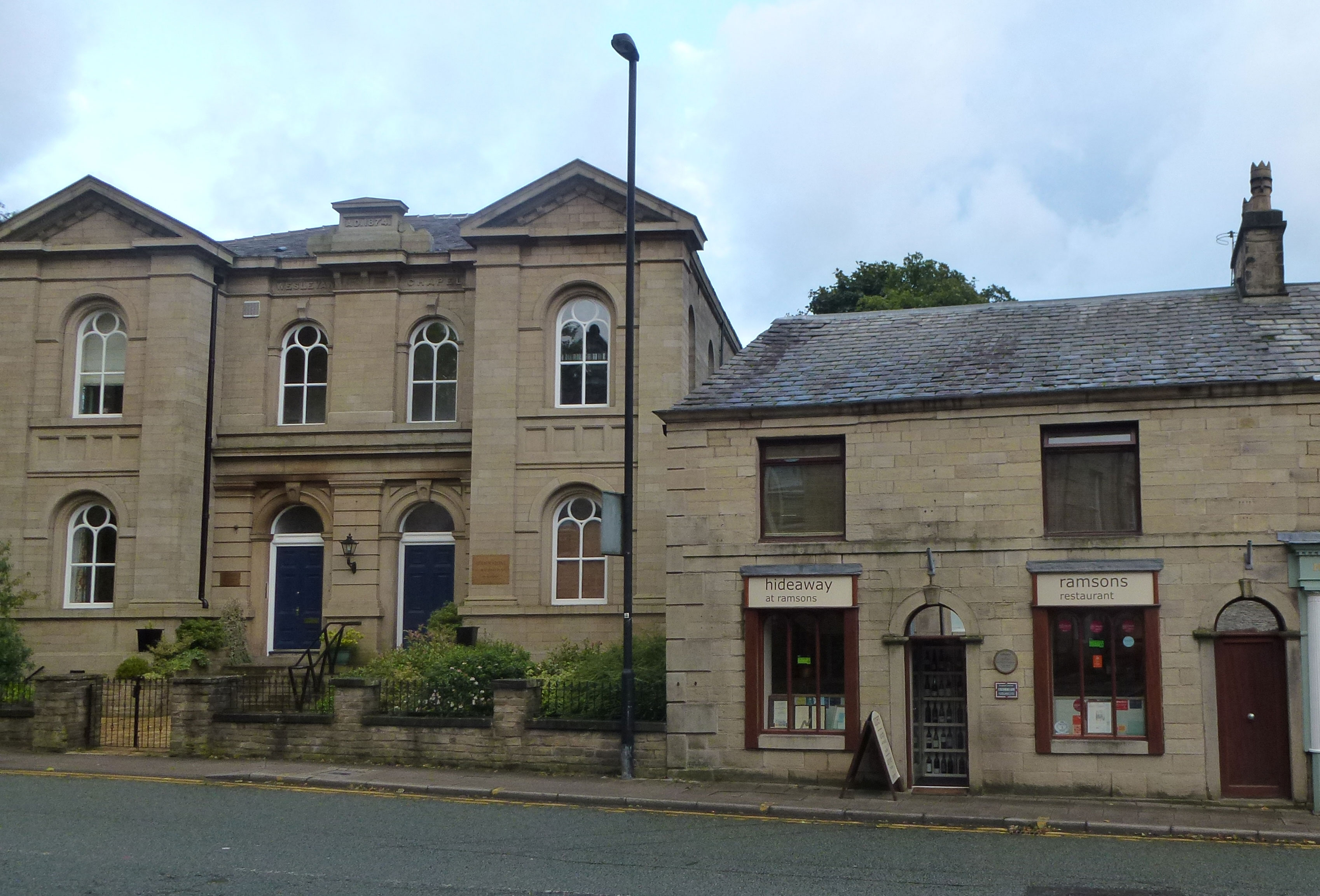 John Leyland of the Ramsbottom Heritage Society tells me that Ramsbottom Lane is now called Market Chambers. Number 16 is no longer a separate address, having become part of the restaurant next door, no. 14. The impressive stone building to the left was originally the Wesleyan Methodist Church, built in 1874. From 1972 it was a joint Methodist-Baptist Church and then Christ Church. It has now been turned into flats – Adderstone Mansions. A new Christ Church has been built further down Ramsbottom Lane.