Abbott Family Connections
In the 19th century the village of Farnworth was a small closely-knit community, reinforced by  intermarriage. The Abbotts were no exception, forging many family links and in particular with the Almond family.
John and Martha Abbott, parents of Mary Ellen Abbott and grandparents of Annie and James Abbott produced in all eight children between 1848 and 1863, seven daughters and one son. Two of their daughters died while still children. Through marriage the remaining five daughters created links to the Fenney, Ratcliffe, Henderson, Walker and McKie families. Of these Fenney, Ratcliffe and Walker were local to Farnworth Village or Widnes. Only son Henry Abbott had ties with the Young, Lewis, Starmer and, in particular, the Almond family. More details can be found in the Abbott family tree. This page is devoted to some of these Abbott connections.
The Almonds
Henry Abbott (below) was the older brother of Mary Ellen Abbott.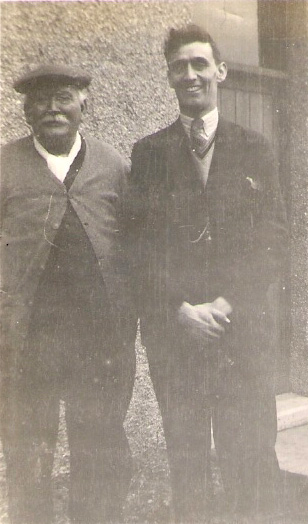 Connection with the Almonds family was via Henry Abbott's daughter Eliza Abbott, who married Joseph Almond. Henry was a cooper by trade, that is a barrel-maker in an alkali works (1881 census).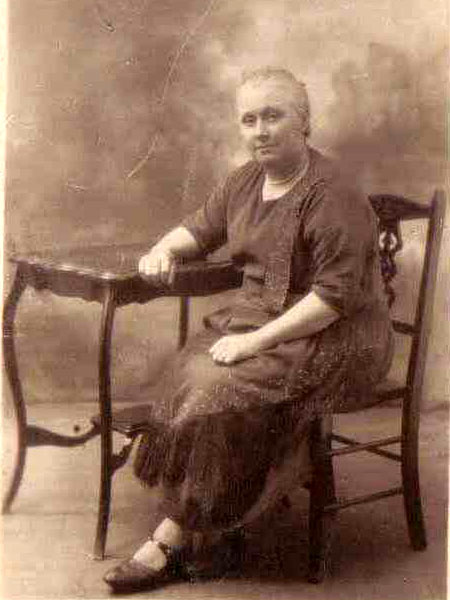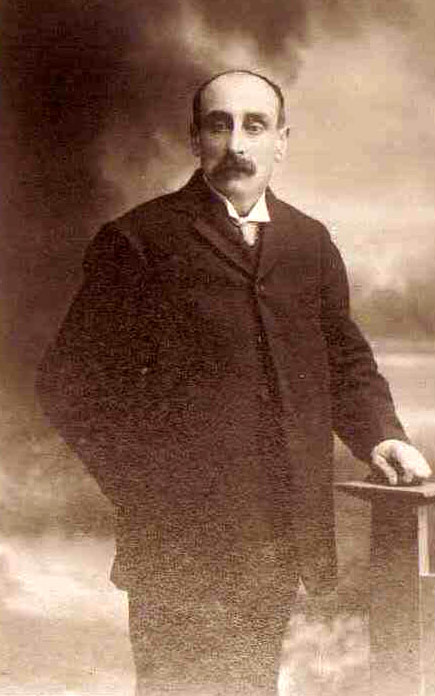 Eliza and Joseph were married in 1894 and had eleven children, of whom one son died in connection with his birth. Joseph was a cab driver and the family lived at 41 Derby Road, Farnworth. In 1911 we find Joseph and Eliza with family at 46 Kirkland Street St Helens. Joseph was a glass works labourer.
Margery Lewis, granddaughter of Sarah Ellen Abbott and Ernest James Young, has done much work documenting the Almonds, and the information below is my summary of her findings.
Township of Cronton
Many Almonds can be found in Cronton, part of the parish of Farnworth but to the north. Cronton is defined in the 1861 census as comprising Pex Hill, Cronton Town End, Cronton Smithies, Cronton Hall, Carlton Lodge, Mocks House and Penny Lane. Cronton was farming country, which is reflected in the occupations of the Almonds:
Cronton Farm: James Almond farmer, Richard Almond farm labourer, Ellen Almond, farm servant (1841)
Tull Bar House: Richard Almond, tullgate keeper (1841)
Cronton Smithy: James Almond 16, apprentice blacksmith (1851)
Cottage Cronton Road: Richard Almond, gamekeeper (1861)
Mill Lane, Bold: Alfred Almond, blacksmith, Ann Almond, blacksmith and James Abbott blacksmith
Liverpool Road: Thomas Abbott, farmer, William Abbott, farmer, Joseph Abbott, farm labourer.
The Cronton Smithy was owned and operated by the Almond family for many years and here we also find a female blacksmith, Ann Almond age 56 years in 1891.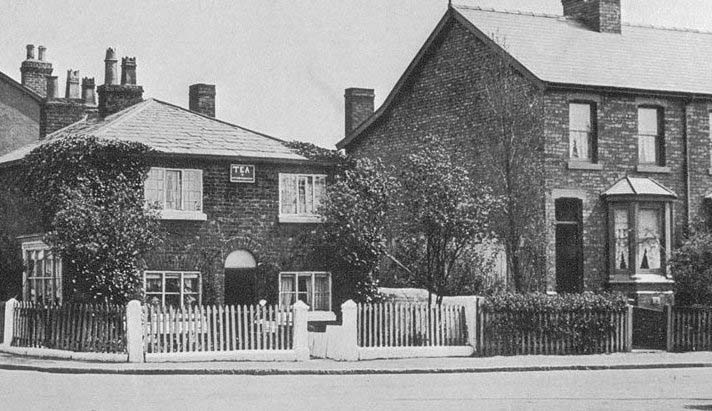 Among the farms associated with the Almonds we have found Cronton Farm, Townend Farm Cronton, Windle Hill Farm, Springfield Farm Eccleston and Parkside Farm, Eccleston.
Burials
Margery Lewis found many Almond gravestones in St Luke's Churchyard, Farnworth. However Joseph and Eliza Almond were both buried at Christ Church, Eccleston, St. Helens. Eccleston is north of Farnworth and the home of many Almonds.
More details can be found in the ALMOND family tree.
 

Abbotts, Buckleys, Gandys and Youngs
Abbott sisters marry Young brothers
Henry Abbott's daughters Sarah Ellen and Alice Jane both found husbands in Farnworth Village. In fact they married two brothers.
Sarah Ellen (1873-1961)married Ernest James Young in 1898.
Alice Jane (1883-1954) married his younger brother John Young.
The Young family lived in Farnworth Street and later ran the local fish and chip shop.
Abbott and Gandy
Alice Janes and John Young's eldest daughter Bertha Jane Young (1903-1975) married Harry Gandy, thus linking the Abbotts with the Gandy family, in particular the Gandy family and descendants in British Columbia, Canada.
Read more about this branch of the Gandy family on www.gandyfamily.se and in the Gandy family tree.
Across the Atlantic
Henry Abbott 's youngest daughter Lillie Abbott (1885-1958) married Andrew Ernest Buckley of Widnes, in 1907. Leaving family behind, Andrew E. Buckley left Widnes for the US via Liverpool and arrived in New York on March 25, 1910 aboard the Lusitania. He was 23 years old.
In the 1910 US census we find Andrew A. Buckley, 23, single of England living at 360 Jerry Street in Youngstown, Ohio. Occupation: Housepainter. Andrew was living with his brother-in-law and family: Herbert Hewett, Ethel M. Hewett, sons Earl, Herbert H. and Arthur. Andrew had just arrived in the US a few days before the census was taken. It is unclear why he is listed as being single,
Andrew's wife Lily (Lillie) Buckley then followed her husband, sailing from LIverpool on board the Lusitania, arriving in New York on June 24, 1910. She was 24 years old. Travelling with Lily were Sidonia (Sydonah) Buckley, 2 years and Donald Buckley, 9 months. According to the original ship's manifest, Lily's contact in the US was Andrew E. Buckley (her husband) living at 360 West Willis Avenue, Youngstown, Ohio.
Thanks to Margaret Wiese for this information from the Ellis Island Records.