St Wilfrid's-on-the-Hill
A chapel was founded in Farnworth in 1180 and dedicated to the Anglo-Saxon Saint Wilfrid. At that time the village was called Wilfrid's on the Hill. Founders of the church were the Bold and Baron families. St Wilfrid's was part of the Parish of Prescot, which dates from the 10th century.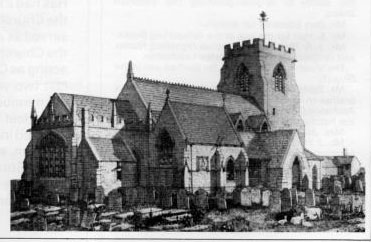 The church was rededicated to St Luke in 1859, when Farnworth Parish was formed.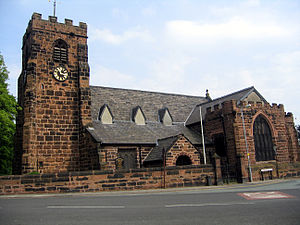 The present church contains work from at least the late 12th century. There is a 14th century tower and other work of the 15th and 17th centuries, with 19th century restoration. Two chapels are attached to the church, Bold Chapel, founded in the 15th century but rebuilt in the 19th century, and Cuerdley Chapel, founded by William Smith, Bishop of Lincoln, in the early 16th century.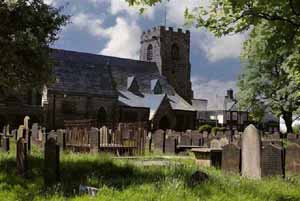 The adjoining fields at the rear show the rural location of Farnworth Church.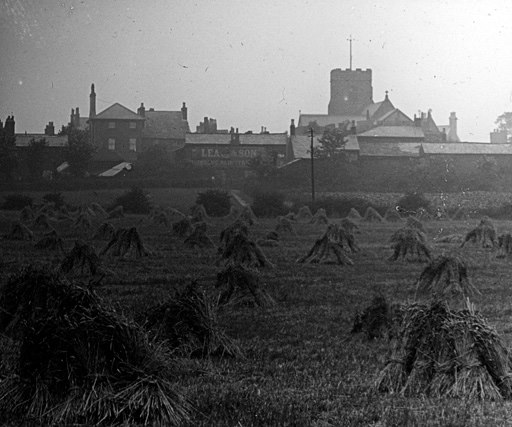 Within the churchyard is a cross, the base and plinth of which are medieval and the cross 19th century. This is the only Scheduled Ancient Monument within the historic core of Widnes. There are said to have been four further crosses in the Widnes area (Cuerdley cross, Cronton cross, Simm's cross and Plumpton's cross) and possibly a fifth – Whitfield cross. However, only Cronton cross now survives. The original purpose of the crosses is uncertain;  traditionally they are said to mark the resting places of coffin bearers but they may have identified significant boundaries or been used as wayside preaching crosses.
 Source: Cheshire Historic Towns Survey
© Cheshire County Council and English Heritage 2003.
Read more about the history of Farnworth Church, the  Village and Parish in Alan Foster's book (1981)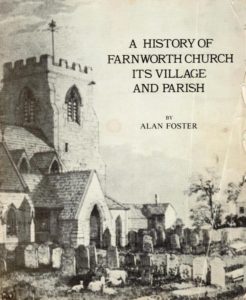 In his foreword the Archbishop of York Dr. Stuart Blanch writes:
"Farnworth can count itself lucky in its local historian. Alan Foster is marvellously well informed and has taken infinite trouble to provide an accurate account, not only of the Church but of the parish, from its early beginnings 800 years ago. You will be amused, appalled, encouraged, discouraged by what you read."
In particular Alan Foster provides a comprehensive illustrated history of the interior of the church and its chapels, the interior architecture of the church and the renovations which have been made over the years. His story is linked to the principal benefactors of the church, in particular the Bold family and William Smythe and other local personages.
Read more about St Luke's Church here: http://www.st-luke.co.uk/